Streaming video is here! Over 30,000 movies, TV shows, & documentaries for your computer, phone, tablet, or TV. Get started »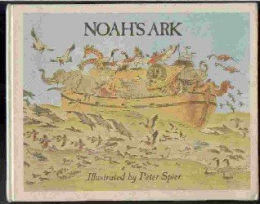 Retells in pictures how a pair of every manner of creature climbed on board Noah's ark and thereby survived the Flood.
Details & Subjects
Publication, Distribution, etc. :
Garden City, N.Y. : Doubleday, c1977.
ISBN :
0385173024
Physical Description :
[46] p. : chiefly col. ill. ; 21 x 27 cm.
Notes :
A Zephyr book
Includes P. Spier's translation of The flood, by Jacobus Revius.
Subjects :