Streaming video is here! Over 30,000 movies, TV shows, & documentaries for your computer, phone, tablet, or TV. Get started »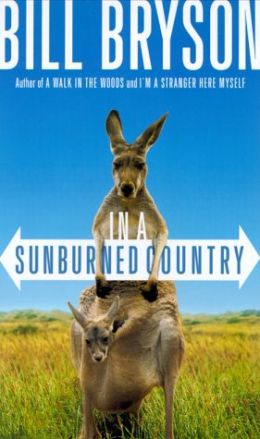 Every time Bill Bryson walks out the door memorable travel literature threatens to break out. His previous excursion up, down, and over the Appalachian Trail (well, most of it) resulted in the sublime national bestseller A Walk in the Woods. Now he has traveled across the world and all the way Down Under to Australia, a shockingly under-discovered country with the friendliest inhabitants, the hottest, driest weather, and the most peculiar and lethal wildlife to be found on the planet. In a Sunburned Country is his report on what he found there--a deliciously funny, fact-filled, and adventurous performance by a writer who combines humor, wonder, and unflagging curiosity.
Australia is a country that exists on a vast scale. It is the only island that is also a continent and the only continent that is also a country. Despite being the most desiccated, infertile, and climatically aggressive of all inhabited continents, it teems with life. In fact, Australia has more things that can...
more »
| Call Number | Location | Status | Due Date |
| --- | --- | --- | --- |
| 919.404 BRY | Adult Nonfiction | In | |
Details & Subjects
Publication, Distribution, etc. :
New York : Broadway Books, 2000.
ISBN :
0767903854
Physical Description :
x, 307 p. ; 25 cm.
Subjects :