The library's restrooms will be closed for renovation March 2nd - April 6th. Click here for details.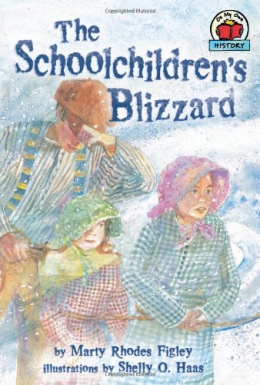 The Schoolchildren's Blizzard [downloadable Ebook]
Electronic Resources
view document
In 1888, Sarah, her younger sister Annie, and their classmates survive a sudden Nebraska blizzard because of the actions of their schoolteacher. Based on the true story of schoolteacher Minnie Freeman.
Details & Subjects
Additional Authors :
Series :
On my own history
Publication, Distribution, etc. :
Minneapolis : Carolrhoda Books, c2004.
ISBN :
9781575057743
Physical Description :
1 online resource (1 v.) : col. ill.
Notes :
Description based on print version record.
Subjects :