The library will be closed Monday, January 20th for Martin Luther King Jr. Day.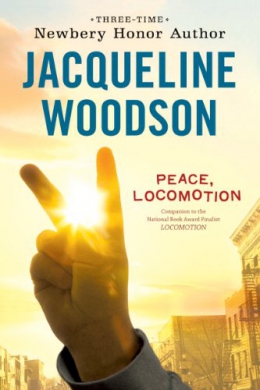 Through letters to his little sister, who is living in a different foster home, sixth-grader Lonnie, also known as "Locomotion," keeps a record of their lives while they are apart, describing his own foster family, including his foster brother who returns home after losing a leg in the Iraq War.
Details & Subjects
Publication, Distribution, etc. :
New York, NY : G.P. Putnam's Sons, c2009.
ISBN :
1440699127
Physical Description :
134 p. ; 22 cm.
Notes :
Accelerated Reader/Renaissance Learning MG 4.7 3.
Electronic reproduction. New York : Penguin USA, Inc., 2009. Requires Adobe Digital Editions (file size: 385 KB) or Adobe Digital Editions (file size: 148 KB) or Mobipocket Reader (file size: 157 KB).
Subjects :
Genres :