The Library will be closed on Monday, 1/21 in observance of Martin Luther King Jr. Day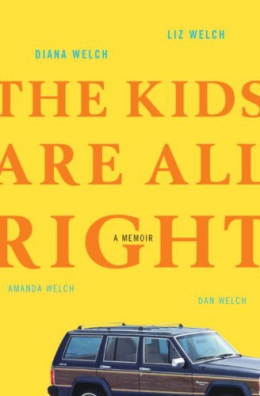 The poignant, harrowing story of four siblings--Amanda, Liz, Dan, and Diana Welch--who despite their wrenching loss and subsequent separation, retained the resilience and humor that both their mother and father endowed them with--growing up as lost souls, taking disastrous turns along the way, but eventually coming out right side up and being together again.
Details & Subjects
Additional Authors :
Content :
Spring 1982-Summer 1983 -- Fall 1983-Winter 1985 -- Winter 1985-Winter 1991.
Publication, Distribution, etc. :
New York : Harmony Books, 2009.
ISBN :
0307462544
Notes :
Title from eBook information screen.
Subjects :