The Library will be closed Monday, May 28th in observance of Memorial Day.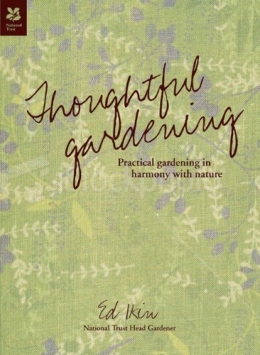 From gardening during drought conditions to the best friendly fungi and how to make the perfect compost, essential advice on symbioticgardeningRevealing thetechniquesthat work in grand gardens yet are just as applicable for small yards,a vegetable patch,or several acres, the advice in this guide covers good plant nutrition, including how to make a plant healthy from organic spraying with milk. Composting is covered as well, including hot composting techniques; the ultimate leaf mold, bracken compost, and potash; and composting food waste. Gardeners will learn how to survive droughts and downpours with low-watering regimes, how to increase plants'drought resistance, how to choose the right plant forany condition, and how to keep plants healthy in water-logged soil.Tips on being agreenergardener include water-collection systems, using beneficial insects to control pests, alternatives to pesticides and fungicides, sterilizing without bleach, peat-free composts, and alternatives to plastic. Gardening by the moon is also covered,with simple and scientific experiments in biodynamic gardening. - Amazon
| Call Number | Location | Status | Due Date |
| --- | --- | --- | --- |
| 635 IKI | Adult Nonfiction | In | |
Details & Subjects
Publication, Distribution, etc. :
London : National Trust, 2010.
ISBN :
1905400942
Physical Description :
192 p. : col. ill. ; 23 cm.
Notes :
Includes bibliographical references (p. 188) and index.
Subjects :