Streaming video is here! Over 30,000 movies, TV shows, & documentaries for your computer, phone, tablet, or TV. Get started »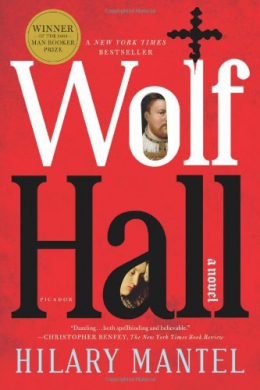 Amazon Best of the Month, October 2009: No character in the canon has been writ larger than Henry VIII, but that didn't stop Hilary Mantel. She strides through centuries, past acres of novels, histories, biographies, and plays--even past Henry himself--confident in the knowledge that to recast history's most mercurial sovereign, it's not the King she needs to see, but one of the King's most mysterious agents. Enter Thomas Cromwell, a self-made man and remarkable polymath who ascends to the King's right hand. Rigorously pragmatic and forward-thinking, Cromwell has little interest in what motivates his Majesty, and although he makes way for Henry's marriage to the infamous Anne Boleyn, it's the future of a free England that he honors above all else and hopes to secure. Mantel plots with a sleight of hand, making full use of her masterful grasp on the facts without weighing down her prose. The opening cast of characters and family trees may give initial pause to some readers, but...
more »
| Call Number | Location | Status | Due Date |
| --- | --- | --- | --- |
| F MANTEL | Adult Fiction | In | |
Details & Subjects
Edition Statement :
1st U.S. ed.
Publication, Distribution, etc. :
New York : Henry Holt and Co., 2009.
ISBN :
0805080686
Physical Description :
xvii, 532 p. : geneal. tables ; 25 cm.
Notes :
"A John Macrae book."
Subjects :