Streaming video is here! Over 30,000 movies, TV shows, & documentaries for your computer, phone, tablet, or TV. Get started »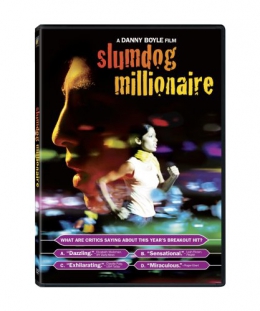 Jamal Malik is an 18 year-old orphan from the slums of Mumbai. With the whole nation watching, he is just one question away from winning a staggering 20 million rupees on India's version of "Who Wants To Be A Millionaire?" When the show breaks for the night, police arrest him on suspicion of cheating. Desperate to prove his innocence, Jamal tells the story of his life in the slum where he and his brother grew up. He describes their adventures together on the road, of vicious encounters with local gangs, and of Latika, the girl he loved and lost. Every chapter of his story reveals the key to the answer to one of the game show's questions. Jamal's increasingly layered story reveals where he learned the answers to the show's seemingly impossible questions. When the new day dawns and Jamal returns to answer the final question, the Inspector and sixty million viewers watch to find out if he can answer the question of how anyone comes to know the things they know about life and love.
| Call Number | Location | Status | Due Date |
| --- | --- | --- | --- |
| DVD DRAMA SLUMDOG | DVDs Drama | In | |
Details & Subjects
Additional Authors :
Target Audience/Rating :
MPAA rating: R; for some violence, disturbing images and language.
Edition Statement :
Widescreen.
Publication, Distribution, etc. :
Beverly Hills, CA : 20th Century Fox Home Entertainment, c2009.
Physical Description :
1 videodisc (120 min.) : sd., col. ; 4 3/4 in.
Notes :
Based on the novel: "Q & A" by Vikas Swarup.
DVD release of the 2008 motion picture.
Subjects :
Genres :