The library will be closed Monday in observance of Martin Luther King Jr. Day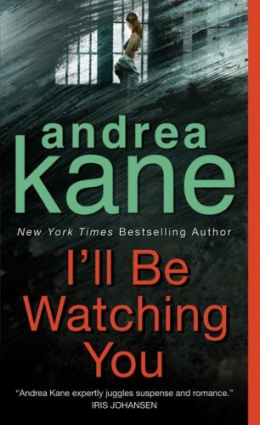 I'll Be Watching You [downloadable Audiobook]
E-Audiobook
view @ bridges
"I'll be watching you," the e-mail read. For radio personality Taylor Halstead this was not a random threat from an overwrought fan. No, these words brought back nightmarish memories of Gordon Mallory, her attacker. Gordon had been her cousin's boyfriend, now, both are dead ... killed in an accident the same day as her assault. Now Taylor lives each day in a world of almost unbearable tension. Who can she trust? Gordon's twin, Jonathan, who swears he is different than his brother? Or Reed Weston, who seems to understand Taylor's fear? He acts as protector, bodyguard, and, unexpectedly, lover. But as the killer grows closer, Taylor realizes that the only person who will truly watch out for her is herself.
Details & Subjects
Additional Authors :
Edition Statement :
Downloadable audiobook
Publication, Distribution, etc. :
[North Kingstown, R.I.] : Sound Library, 2005.
ISBN :
9780792744207
Notes :
Downloadable audio file.
Title from: Title details screen.
Subjects :
Genres :