The Library will be closed Monday, May 27th for Memorial Day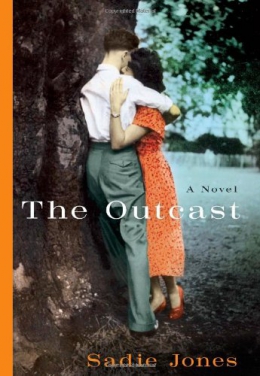 It's 1957 and Lewis Aldridge is travelling back to his home in the South of England. He is straight out of jail and nineteen years old. His return will trigger the implosion not just of his family, but of a whole community. A decade earlier, his father's homecoming casts a different shape. The war is over and Gilbert reverts easily to suburban life--cocktails at six-thirty, church on Sundays--but his wife and young son resist the stuffy routine. Lewis and his mother escape to the woods for picnics, just as they did in wartime days. Nobody is surprised that Gilbert's wife counters convention, but they are all shocked when, after one of their jaunts, Lewis comes back without her. Not far away, Kit Carmichael keeps watch. She has always understood more than most, not least from what she is dealt by her own father's hand. Lewis's grief and burgeoning rage are all too plain, and Kit makes a private vow to help. But in her attempts to set them both free, she fails to predict the painful and horrifying secrets that must first be forced into the open.
| Call Number | Location | Status | Due Date |
| --- | --- | --- | --- |
| F JONES | Adult Fiction | In | |
Details & Subjects
Edition Statement :
1st U.S. ed., Uncorrected proof.
Publication, Distribution, etc. :
New York, NY : Harper, c2008.
ISBN :
0061374032
Physical Description :
347 p. ; 21 cm.
Subjects :