Streaming video is here! Over 30,000 movies, TV shows, & documentaries for your computer, phone, tablet, or TV. Get started »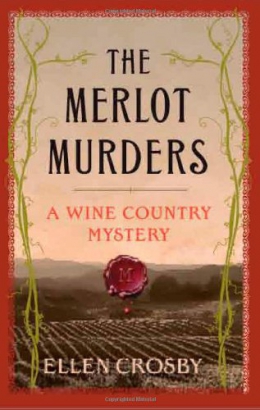 A phone call at two thirty in the morning is never good news. Lucie Montgomery's semiestranged brother, Eli, calls her in France to tell her their father, Leland, has been killed in a hunting accident on the family's five-hundred-acre Virginia vineyard just as the fall harvest is about to begin. By the time he calls, Eli has already made funeral arrangements with what Lucie argues is indecent haste. It is an emotional trip home -- the first since an automobile accident two years ago, which left Lucie disabled and dependent on a cane. Her family's once elegant home and winery are now shabby and run-down, thanks to her father's penchant for fringy business deals. Eli, also cash-strapped and desperate to support his new wife's extravagant lifestyle, has already convinced their rebellious younger sister, Mia, to sell the debt-ridden estate and reap the profits from the valuable land it sits on, overruling Lucie's protests. On the eve of the funeral Lucie's godfather, Fitz, a partner in...
more »
| Call Number | Location | Status | Due Date |
| --- | --- | --- | --- |
| F CROSBY | Adult Fiction | In | |
Details & Subjects
Publication, Distribution, etc. :
New York : Scribner, c2006.
ISBN :
9780743289900
Physical Description :
286 p. : maps ; 23 cm.
Subjects :