Streaming video is here! Over 30,000 movies, TV shows, & documentaries for your computer, phone, tablet, or TV. Get started »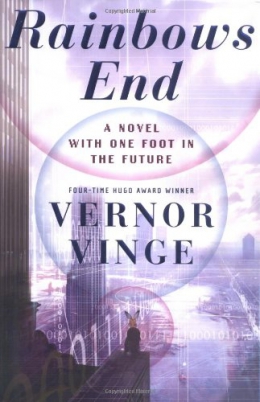 Four time Hugo Award winner Vernor Vinge has taken readers to the depths of space and into the far future in his bestselling novels A Fire Upon the Deep and A Deepness in the Sky. Now, he has written a science-fiction thriller set in a place and time as exciting and strange as any far-future world: San Diego, California, 2025.
Robert Gu is a recovering Alzheimer's patient. The world that he remembers was much as we know it today. Now, as he regains his faculties through a cure developed during the years of his near-fatal decline, he discovers that the world has changed and so has his place in it. He was a world-renowned poet. Now he is seventy-five years old, though by a medical miracle he looks much younger, and he's starting over, for the first time unsure of his poetic gifts . Living with his son's family, he has no choice but to learn how to cope with a new information age in which the virtual and the real are a seamless continuum, layers of reality built on digital views seen...
more »
Details & Subjects
Edition Statement :
1st ed.
Publication, Distribution, etc. :
New York : Tor, 2006.
ISBN :
9780312856847
Physical Description :
364 p. ; 25 cm.
Notes :
"A Tom Doherty Associates book."