The Johnston Schools will be running free lunch sites for those 18 and younger while schools are closed. Find locations »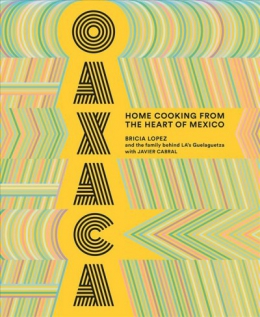 A colorful celebration of Oaxacan cuisine from the landmark Oaxacan restaurant in Los Angeles. Oaxaca is the culinary heart of Mexico, and since opening its doors in 1994, Guelaguetza has been the center of life for the Oaxacan community in Los Angeles. Founded by the Lopez family, Guelaguetza has been offering traditional Oaxacan food for 25 years. The first true introduction to Oaxacan cuisine by a native family, each dish articulates their story, from Oaxaca to the streets of Los Angeles and beyond. Showcasing the "soul food" of Mexico, this cookbook offers 140 authentic, yet accessible recipes using some of the purest pre-Hispanic and indigenous ingredients available. From their signature pink horchata to the formula for the Lopez's award-winning mole negro, this book demystifies this essential cuisine.
| Call Number | Location | Status | Due Date |
| --- | --- | --- | --- |
| 641.5972 LOP | New | Out | 4/16/20 |
Details & Subjects
Content :
Introduction : the Oaxacan essentials: techniques and ingredients -- The staples of Oaxaca -- Breakfast -- Antojitos Oaxaqueños (tamales and finger fodos) -- Sopas y Caldos (soups) -- Our moles -- Family meals -- Sweets -- Salsas -- Mezcal cocktails, aguas frescas, and our Michaelada.
ISBN :
141973542X
Physical Description :
318 pages : color illustrations ; 28 cm
Notes :
Subjects :
Genres :
chat loading...