The library building is currently closed due to Covid-19. Visit our homepage for more information.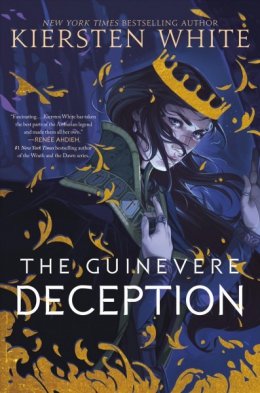 Princess Guinevere has come to Camelot to wed a stranger: the charismatic King Arthur. With magic clawing at the kingdom's borders, the great wizard Merlin conjured a solution-- send in Guinevere to be Arthur's wife... and his protector from those who want to see the young king's idyllic city fail. The catch? Guinevere's real name-- and her true identity-- is a secret. She is a changeling, a girl who has given up everything to protect Camelot. Arthur's knights believe they are strong enough to face any threat, but Guinevere knows it will take more than swords to keep Camelot free. But when your whole existence is a lie, how can you trust even yourself? -- Adapted from jacket
| Call Number | Location | Status | Due Date |
| --- | --- | --- | --- |
| YA F WHITE | YA Fiction | In | |
Details & Subjects
Edition Statement :
First edition.
Series :
Camelot rising ; bk. 1
ISBN :
0525581677
Physical Description :
339 pages ; 24 cm
Subjects :
Genres :