The library building is currently closed due to Covid-19. Visit our homepage for more information.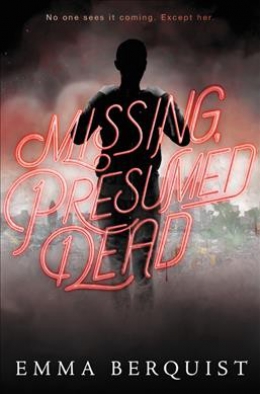 "With a touch, Lexi can sense how and when someone will die. Some say it's a gift. But to Lexi it's a curse--one that keeps her friendless and alone. All that changes when Lexi foresees the violent death of a young woman, Jane, outside a club. Jane doesn't go to the afterlife quietly. Her ghost remains behind, determined to hunt down her murderer, and she needs Lexi's help. In life, Jane was everything Lexi is not--outgoing, happy, popular. But in death, all Jane wants is revenge. Lexi will do anything to help Jane, to make up for the fact that she didn't--couldn't--save Jane's life, and to keep this beautiful ghost of a girl by her side for as long as possible. Emma Berquist's second novel is a haunting and atmospheric murder mystery that tackles themes of depression, loneliness, love, and identity. This high-concept novel is for fans of Holly Black's The Coldest Girl in Coldtown and Tahereh Mafi's Shatter Me series." -- Publisher description
| Call Number | Location | Status | Due Date |
| --- | --- | --- | --- |
| YA F BERQUIST | YA Fiction | In | |
Details & Subjects
Edition Statement :
First edition.
ISBN :
0062642812
Physical Description :
369 pages ; 22 cm
Subjects :
Genres :