The library building is currently closed due to Covid-19. Visit our homepage for more information.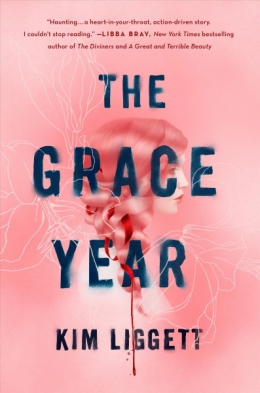 In Garner County, girls are told they have the power to lure grown men from their beds; that their very skin emits a powerful aphrodisiac. That is why they're banished for their sixteenth year, to release their magic into the wild so they can return purified and ready for marriage. But not all of them will make it home alive. Tierney James dreams of a society that doesn't pit friend against friend or woman against woman. She fears the brutal elements, the poachers in the woods, men who are waiting for a chance to grab one of the girls in order to make a fortune on the black market. But her greatest threat may very well be the other girls. -- Adapted from jacket
| Call Number | Location | Status | Due Date |
| --- | --- | --- | --- |
| YA F LIGGETT | YA Fiction | In | |
Details & Subjects
Edition Statement :
First edition.
ISBN :
1250145449
Physical Description :
408 pages ; 22 cm
Subjects :
Genres :