The library building is currently closed due to Covid-19. Visit our homepage for more information.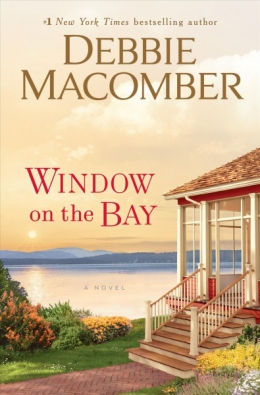 Summary: When a single mom becomes an "empty nester," she spreads her wings to rediscover herself -- and her passions -- in this heartwarming novel from #1 New York Times bestselling author Debbie Macomber. Jenna Boltz's life is at a crossroads. After a messy divorce nearly twenty years ago, she raised her two children on her own, juggling motherhood with her beloved job as a Seattle intensive care nurse. Now that Paul and Allie have gone to college and moved out, Jenna can't help but wonder what her future holds. Her best friend, Maureen, is excited for Jenna's newfound independence. Now is the perfect time to finally book the trip to Paris they've been dreaming of since their college days. But when it comes to life's other great adventure -- dating -- Jenna still isn't sure she's ready to let love in... until an unexpected encounter begins to change her mind. When Jenna's elderly mother breaks her hip, Dr. Rowan Lancaster saves the day. Despite his silent, stoic exterior, Rowan is...
more »
| Call Number | Location | Status | Due Date | |
| --- | --- | --- | --- | --- |
| HOT PICK F MACOMBER | Hot Picks | In | | » place hold |
| F MACOMBER | Adult Fiction | In | | » place hold |
Details & Subjects
Edition Statement :
First edition.
ISBN :
0399181334
Physical Description :
315 pages ; 25 cm
Subjects :
Genres :