The library building is currently closed due to Covid-19. Visit our homepage for more information.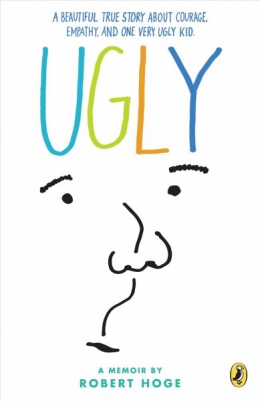 Robert Hoge was born with a tumor the size of a tennis ball in the middle of his face and short, twisted legs, but he refused to let what made him different stand in the way of leading a happy, successful life. This is the true story of how he embraced his circumstances and never let his "ugly" stop him from focusing on what truly mattered.
| Call Number | Location | Status | Due Date |
| --- | --- | --- | --- |
| J B HOGE | Juvenile Biographies | In | |
Details & Subjects
Additional Authors :
Target Audience/Rating :
ISBN :
0425287777
Physical Description :
200 pages, 14 unnumbered pages, 9 unnumbered pages of plates : illustrations ; 20 cm
Notes :
A beautiful true story about courage, empathy, and one very ugly kid.
Includes an introduction, photographs and questions and answers from the author.
Subjects :
Genres :