The library will be closed Monday, January 20th for Martin Luther King Jr. Day.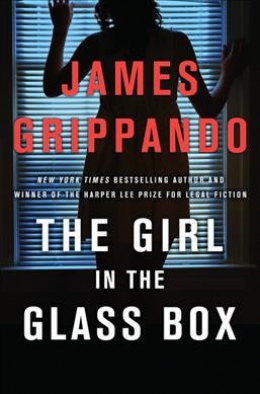 Julia Rodriguez and her teenage daughter Beatriz escaped bloodthirsty gangs, random violence and, Julia's abusive husband back in El Salvador. Arriving in Miami, mother and daughter struggled to carve their own piece of the American dream. While life in the States is hard, it is safer, until Julia rejects her boss's unwanted sexual advances. Suddenly, thanks to an 'anonymous' tip to U.S. immigration authorities, she is arrested, locked in detention with criminals, and slated for deportation. Jack's only viable legal move to save her is asylum, a long shot that's become nearly impossible in today's charged political climate. In a case where the stakes have never been higher, Jack Swyteck may not be able to save his client, even if he wins.
| Call Number | Location | Status | Due Date | |
| --- | --- | --- | --- | --- |
| HOT PICK F GRIPPANDO | Hot Picks | Out | 1/19/20 | » place hold |
| F GRIPPANDO | Adult Fiction | In | | » place hold |
Details & Subjects
Edition Statement :
First edition.
Series :
Jack Swyteck novel ; bk. 16
ISBN :
0062657836
Physical Description :
347 pages ; 24 cm.
Subjects :
Genres :