Streaming video is here! Over 30,000 movies, TV shows, & documentaries for your computer, phone, tablet, or TV. Get started »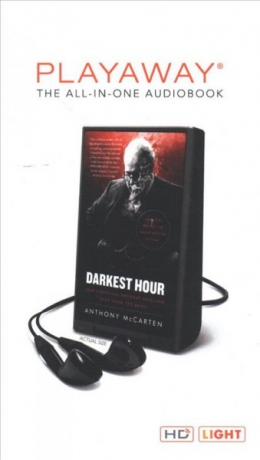 May 1940. Britain is at war. The horrors of blitzkrieg have seen one Western European democracy after another fall in rapid succession to Nazi boot and shell. Invasion seems mere hours away. Just days after becoming prime minister, Winston Churchill must deal with this horror -- as well as a skeptical king, a party plotting against him, and an unprepared public. Pen in hand and typist-secretary at the ready, how could he change the mood and shore up the will of a nervous people? In this gripping day-by-day, often hour-by-hour account of how a sometimes uncertain Churchill turned Britain around, writer Anthony McCarten exposes sides of the great man never seen before. He reveals how Churchill practiced and rewrote his key speeches, from "Blood, toil, tears, and sweat" to "We shall fight on the beaches"; his consideration of a peace treaty with Nazi Germany and his underappreciated role in the Dunkirk evacuation; and, above all, how twenty-five days helped make one man an icon. Using new archive material, McCarten explores the crucial behind-the-scenes moments that changed the course of history. It's a scarier -- and more human -- story than has ever been told.
| Call Number | Location | Status | Due Date |
| --- | --- | --- | --- |
| PLAYAWAY 941.084 MCC | On Display | In | |
Details & Subjects
Additional Authors :
Edition Statement :
Unabridged.
ISBN :
1509464336
Physical Description :
1 audio media player (390 min.) : digital, HD audio ; 3 3/8 x 2 1/8 in.
Notes :
Requires earbuds and 1 AAA battery for use.
Issued on Playaway, a dedicated audio media player.
Subjects :
Genres :