Streaming video is here! Over 30,000 movies, TV shows, & documentaries for your computer, phone, tablet, or TV. Get started »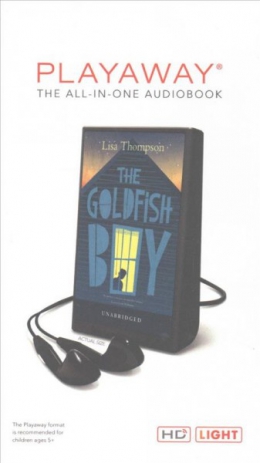 Matthew Corbin suffers from severe obsessive-compulsive disorder. He hasn't been to school in weeks. His hands are cracked and bleeding from cleaning. He refuses to leave his bedroom. To pass the time, he observes his neighbors from his bedroom window, making mundane notes about their habits as they bustle about the cul-de-sac. When a toddler staying next door goes missing, it becomes apparent that Matthew was the last person to see him alive. Suddenly, Matthew finds himself at the center of a high-stakes mystery, and every one of his neighbors is a suspect. Matthew is the key to figuring out what happened and potentially saving a child's life, but is he able to do so if it means exposing his own secrets, and stepping out from the safety of his home?
| Call Number | Location | Status | Due Date |
| --- | --- | --- | --- |
| J PLAYAWAY F THOMPSON | Juvenile Playways | Being Processed | |
Details & Subjects
Additional Authors :
Edition Statement :
Unabridged.
ISBN :
1509427279
Physical Description :
1 audio media player (392 min.) : digital, HD audio ; 3 3/8 x 2 1/8 in.
Notes :
Requires earbuds and 1 AAA battery for use.
Title from Playaway container.
Subjects :
Genres :