Streaming video is here! Over 30,000 movies, TV shows, & documentaries for your computer, phone, tablet, or TV. Get started »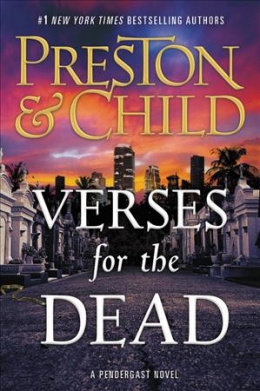 After an overhaul of leadership at the FBI's New York field office, A. X. L. Pendergast is abruptly forced to accept an unthinkable condition of continued employment: the famously rogue agent must now work with a partner. Pendergast and his new teammate, junior agent Coldmoon, are assigned to Miami Beach, where a rash of killings by a bloodthirsty psychopath are distinguished by a confounding M.O.: cutting out the hearts of his victims and leaving them--along with cryptic handwritten letters--at local gravestones, unconnected save in one bizarre way: all belonged to women who committed suicide.
| Call Number | Location | Status | Due Date |
| --- | --- | --- | --- |
| F PRESTON | New | In | |
Details & Subjects
Additional Authors :
Edition Statement :
First edition.
Series :
A Pendergast novel ; bk. 18
ISBN :
1538747200
Physical Description :
339 pages ; 24 cm
Subjects :
Genres :