Streaming video is here! Over 30,000 movies, TV shows, & documentaries for your computer, phone, tablet, or TV. Get started »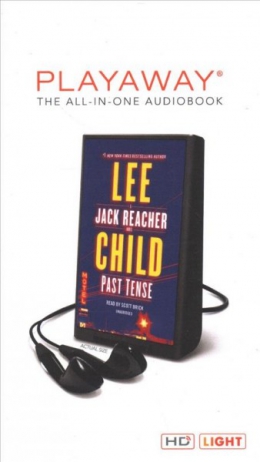 "Family secrets come back to haunt Jack Reacher in this electrifying thriller from #1 New York Times bestselling author Lee Child, "a superb craftsman of suspense" (Entertainment Weekly). Jack Reacher has extended his thumb and hit the pavement. His plan is to follow the autumn sun on an epic trip across America, from Maine to California. He doesn't get far. On a country road in rural New Hampshire, deep in the New England woods, he sees a sign to a place he has never been: The town where his father was born. He thinks, What's one extra day? and takes the detour. At the same moment, in the same isolated area, a car breaks down. Two young Canadians are trying to drive to New York City to sell a treasure. Now they're stranded at a lonely motel in the middle of nowhere. The owners almost seem too friendly. It's a strange place. but it's all there is. The next morning in the city clerk's office, Reacher asks about the old family home. He's told no one named Reacher ever lived in town. He...
more »
| Call Number | Location | Status | Due Date |
| --- | --- | --- | --- |
| PLAYAWAY F CHILD | New | Out | 3/26/19 |
Details & Subjects
Additional Authors :
Edition Statement :
Unabridged.
Series :
Jack Reacher novel ; bk. 23
ISBN :
1987147251
Physical Description :
1 audio media player (approximately 13 hr.) : digital, HD audio ; 3 3/8 x 2 1/8 in.
Notes :
Requires earbuds and 1 AAA battery for use.
Title from Playaway label.
Subjects :
Genres :