Streaming video is here! Over 30,000 movies, TV shows, & documentaries for your computer, phone, tablet, or TV. Get started »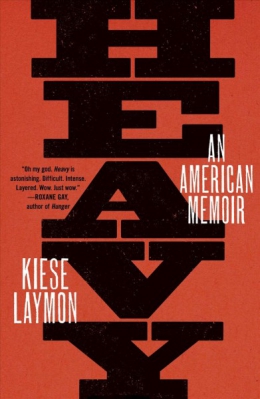 In this powerful and provocative memoir, Kiese Laymon fearlessly explores what the weight of a lifetime of secrets, lies, and deception does to a black body, a black family, and a nation teetering on the brink of moral collapse. Laymon invites us to consider the consequences of living in a country wholly obsessed with progress yet wholly disinterested in the messy work of reckoning with where we've been. Laymon writes eloquently and honestly about growing up a hard-headed black son to a complicated and brilliant black mother in Jackson, Mississippi. From his early experiences of sexual violence, to his suspension from college, to his trek to New York as a young college professor, Laymon charts his complex relationship with his family, weight, sex, gambling, and writing. By attempting to name secrets and lies he and his mother spent a lifetime avoiding, Laymon asks himself, his mother, his nation, and us to confront the terrifying possibility that few of us know how to love responsibly.
| Call Number | Location | Status | Due Date |
| --- | --- | --- | --- |
| 305.896 LAY | Adult Nonfiction | In | |
Details & Subjects
Edition Statement :
First Scribner hardcover edition.
Content :
Prologue: been -- Boy man. Train ; Nan ; Wet ; Be -- Black abundance. Meager ; Contraction ; Hulk ; Gumption -- Home worked. Fantastic ; Disaster ; Already ; Soon -- Addict Americans. Greens ; Terrors ; Seat belts ; Promises -- Epilogue: bend.
ISBN :
1501125656
Physical Description :
xiv, 241 pages ; 22 cm
Subjects :
Genres :