Streaming video is here! Over 30,000 movies, TV shows, & documentaries for your computer, phone, tablet, or TV. Get started »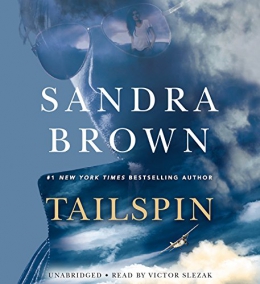 Rye Mallett is a 'freight dog', a pilot who'll fly anywhere in the world, at any time, at a moment's notice, through the worst weather. As a fighter pilot in Afghanistan, he escaped death once. Figuring that it's only a matter of time before it catches up with him, he tempts it by taking risks. But one night he takes to the air, when no other pilot would, to deliver a black padlocked box. What awaits him at his destination is a near crash . . . and a run-in with Dr. Brynn O'Neal. Brynn, a dedicated physician, is under a forty-eight hour deadline to save a patient by means of the contents of the box Rye delivers. She's lovely to look at, but Rye doesn't trust her. He's volatile and a threat to Brynn's plan. But soon they're reluctantly teamed in a mad race against the clock, the law, and the ruthless individuals who will kill in order to get the precious payload for themselves.
| Call Number | Location | Status | Due Date |
| --- | --- | --- | --- |
| PLAYAWAY F BROWN | New | In | |
Details & Subjects
Additional Authors :
Edition Statement :
Unabridged.
ISBN :
1549119990
Physical Description :
1 audio media player (approximately 13 hr.) : digital, HD audio ; 3 3/8 x 2 1/8 in.
Notes :
Requires earbuds and 1 AAA battery for use.
Title from Playaway container.
Subjects :
Genres :