Streaming video is here! Over 30,000 movies, TV shows, & documentaries for your computer, phone, tablet, or TV. Get started »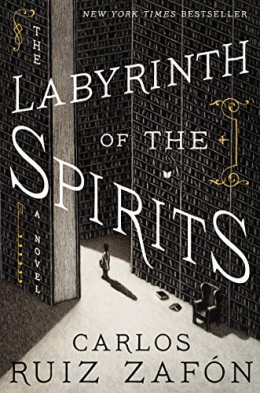 "The internationally acclaimed, New York Times bestselling author returns to the magnificent universe he constructed in his bestselling novels The Shadow of the Wind, The Angel's Game, and The Prisoner of Heaven in this riveting series finale--a heart-pounding thriller and nail-biting work of suspense which introduces a sexy, seductive new heroine whose investigation shines a light on the dark history of Franco's Spain. In this unforgettable final volume of Ruiz Zafón's cycle of novels set in the universe of the Cemetery of Forgotten Books, beautiful and enigmatic Alicia Gris, with the help of the Sempere family, uncovers one of the most shocking conspiracies in all Spanish history. Nine-year-old Alicia lost her parents during the Spanish Civil War when the Nacionales (the fascists) savagely bombed Barcelona in 1938. Twenty years later, she still carries the emotional and physical scars of that violent and terrifying time. Weary of her work as an investigator for Spain's secret...
more »
| Call Number | Location | Status | Due Date |
| --- | --- | --- | --- |
| F RUIZ ZAFON | Adult Fiction | Out | 4/6/19 |
Details & Subjects
Additional Authors :
Edition Statement :
First U.S. edition.
Series :
The Cemetery of Forgotten Books ; bk. 4
ISBN :
0062668692
Physical Description :
805 pages : illustrations ; 24 cm
Notes :
Sequel to: El prisionero del cielo. English title: The prisoner of heaven.
In English, translated from the Spanish.
Subjects :
Genres :