Streaming video is here! Over 30,000 movies, TV shows, & documentaries for your computer, phone, tablet, or TV. Get started »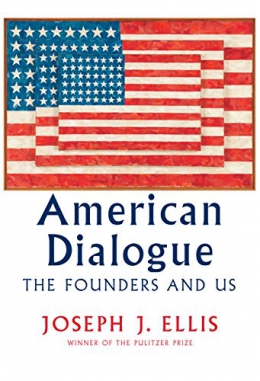 What would the founders think? We live in a divided America that is currently incapable of sustained argument and is feeling unsure of its destiny. Joseph J. Ellis explores anew four of our most prominent founders, in each instance searching for patterns and principles that bring the lamp of experience to our contemporary dilemmas. Ellis discusses Thomas Jefferson and racism, John Adams and economic inequality, James Madison and constitutional law, George Washington and foreign policy. Just as the founders went back to the Greek and Roman classics for seasoned wisdom in their time, Ellis takes us back to America's founders, our classics. In his compelling narrative voice, Ellis confronts the obstacles blocking discussions about our emerging multiracial society, the inherent inequalities of a global economy, the original meaning of the founders' words, and the impossible obligations confronting the one superpower once the moral certainties provided by the Cold War have disappeared. Ellis reminds us that the founders' greatest legacy lies not in providing political answers but in helping us find a better way to frame the question.
| Call Number | Location | Status | Due Date |
| --- | --- | --- | --- |
| 973.3 ELL | Adult Nonfiction | In | |
Details & Subjects
Edition Statement :
First edition.
Content :
Preface: My self-evident truth -- Race. Then: Thomas Jefferson ; Now: Abiding backlash -- Equality. Then: John Adams ; Now: Our gilded age -- Law. Then: James Madison ; Now: Immaculate misconceptions -- Abroad. Then: George Washington ; Now: At peace with war -- Epilogue: Leadership.
ISBN :
0385353421
Physical Description :
x, 283 pages : illustration ; 25 cm
Notes :
"A Borzoi Book"--Title page verso.
Includes bibliographical references (pages [243]-266) and index.
Subjects :
Genres :