Streaming video is here! Over 30,000 movies, TV shows, & documentaries for your computer, phone, tablet, or TV. Get started »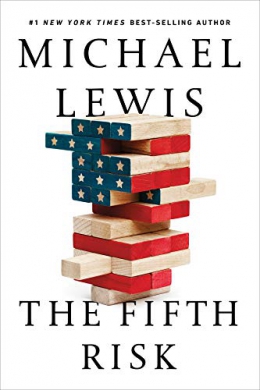 "The election happened," remembers Elizabeth Sherwood-Randall, then deputy secretary of the Department of Energy. "And then there was radio silence." Across all departments, similar stories were playing out: Trump appointees were few and far between; those that did show up were shockingly uninformed about the functions of their new workplace. Some even threw away the briefing books that had been prepared for them. Michael Lewis takes us into the engine rooms of a government under attack by its own leaders. At Agriculture, the funding of vital programs like food stamps and school lunches is being slashed. The Commerce Department may not have enough staff to conduct the 2020 Census properly. Over at Energy, where international nuclear risk is managed, it's not clear there will be enough inspectors to track and locate black market uranium before terrorists do. Willful ignorance plays a role in these looming disasters. If your ambition is to maximize short-term gain without regard to the...
more »
| Call Number | Location | Status | Due Date |
| --- | --- | --- | --- |
| 320 LEW | Adult Nonfiction | In | |
| 320 LEW | Adult Nonfiction | Out | 3/31/19 |
Details & Subjects
Edition Statement :
First edition.
Content :
Prologue: Lost in transition -- Tail risk -- People risk -- All the President's data.
ISBN :
1324002646
Physical Description :
221 pages : illustrations ; 25 cm
Subjects :
Genres :