Streaming video is here! Over 30,000 movies, TV shows, & documentaries for your computer, phone, tablet, or TV. Get started »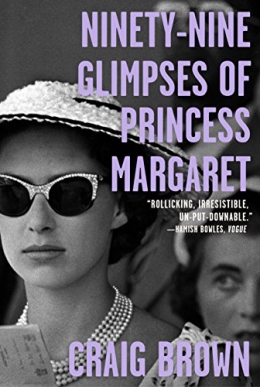 She made John Lennon blush and Marlon Brando tongue-tied. She iced out Princess Diana and humiliated Elizabeth Taylor. Andy Warhol photographed her. Jack Nicholson offered her cocaine. Gore Vidal revered her. Francis Bacon heckled her. Peter Sellers was madly in love with her. For Pablo Picasso, she was the object of sexual fantasy. Princess Margaret aroused passion and indignation in equal measures. To her friends, she was witty and regal. To her enemies, she was rude and demanding. In her 1950s heyday, she was seen as one of the most glamorous and desirable women in the world. By the time of her death in 2002, she had come to personify disappointment. One friend said he had never known an unhappier woman. The tale of Princess Margaret is Cinderella in reverse: hope dashed, happiness mislaid, life mishandled. Such an enigmatic and divisive figure demands a reckoning that is far from the usual fare. Combining interviews, parodies, dreams, parallel lives, diaries, announcements, lists, catalogs, and essays, Craig Brown's book is a kaleidoscopic experiment in biography and a witty meditation on fame and art, snobbery and deference, bohemia and high society.
| Call Number | Location | Status | Due Date |
| --- | --- | --- | --- |
| B MARGARET | Adult Biographies | In | |
Details & Subjects
Edition Statement :
First American edition.
ISBN :
0374906041
Physical Description :
423 pages : illustrations ; 24 cm
Notes :
Originally published in 2017 by 4th Estate, an imprint of HarperCollins Publishers, Great Britain, as Ma'am Darling: 99 Glimpses of Princess Margaret.
Includes bibliographical references.
Subjects :
Genres :