The Library will close at 4pm on Wednesday, 11/21 and will be closed Thursday, 11/22 and Friday, 11/23 for Thanksgiving.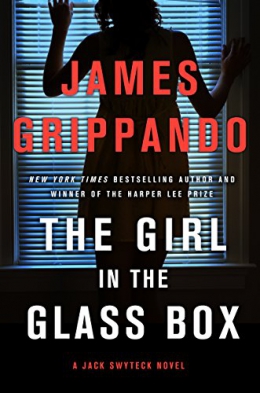 Miami attorney Jack Swyteck lands in the heart of the contentious immigration debate when he takes on the heart-wrenching case of an undocumented immigrant who fled to America to protect her daughter and save herself, in this timely and pulse-pounding thriller that explores the stories behind the headlines from New York Times bestselling author James Grippando, winner of the Harper Lee Prize for Legal Fiction.
Julia Rodriguez and her teenage daughter Beatriz escaped bloodthirsty gangs, random violence and, Julia's abusive husband back in El Salvador. Arriving in Miami, mother and daughter struggled to carve their own piece of the American dream. While life in the States is hard, it is safer, until Julia's rejects her boss's unwanted sexual advances. Suddenly—thanks to an "anonymous" tip to U. S. immigration authorities—she is arrested, locked in detention with criminals, and slated for deportation. Jack's only viable legal move to save her is asylum—a long shot that's...
more »
Details & Subjects
ISBN :
0062657836