Streaming video is here! Over 30,000 movies, TV shows, & documentaries for your computer, phone, tablet, or TV. Get started »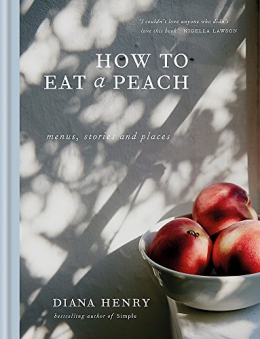 When Diana Henry was sixteen she started a menu notebook (a composition book carefully covered in gift wrap) in which she wrote up the meals she wanted to cook. She kept this book for years. Putting a menu together is still her favorite part of cooking. Menus aren't just groups of dishes that have to work on a practical level (meals that cooks can manage), they also have to work as a succession of flavors. But what is perhaps most special about them is the way they can create very different moods -- menus can take you places, from an afternoon by the sea in Brittany, to a sultry evening mezze in Istanbul. They are a way of visiting places you've never seen, revisiting places you love, and celebrating particular seasons. This book contains many of Diana's favorite dishes in menus that will take you through the year and to different parts of the world.
| Call Number | Location | Status | Due Date |
| --- | --- | --- | --- |
| 641.5 HEN | Adult Displays - Checkout Desk Left | Out | 4/2/19 |
Details & Subjects
Content :
Spring and summer -- Autumn and winter.
ISBN :
9781784724115
Physical Description :
255 pages : color illustrations ; 27 cm
Notes :
Includes index (pages 253-255).
Subjects :
Genres :