Streaming video is here! Over 30,000 movies, TV shows, & documentaries for your computer, phone, tablet, or TV. Get started »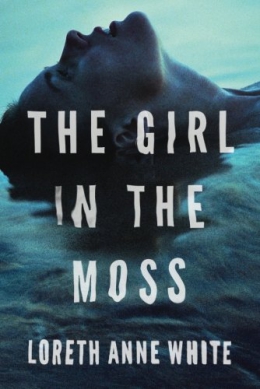 Disgraced ex-cop Angie Pallorino is determined to make a new start for herself as a private investigator. But first, she and her lover, newly promoted homicide detective James Maddocks, attempt a quiet getaway to rekindle a romance struggling in the shadows of their careers. The peace doesn't last long when human skeletal remains are found in a nearby mossy grove. This decades-old mystery is just what Angie needs to establish her new career even as it thrusts her and Maddocks back into the media spotlight, once again endangering their tenuous relationship. Then, when Angie's inquiry into the old crime intersects with a cold case from her own police past, the investigation takes a startling twist. It puts more than Angie's last shot at redemption and a future with Maddocks at risk, The mystery of the girl in the moss could kill her.
| Call Number | Location | Status | Due Date |
| --- | --- | --- | --- |
| F WHITE | Adult Fiction | Out | 3/16/19 |
Details & Subjects
Series :
Angie Pallorino ; bk. 3
Publication, Distribution, etc. :
Seattle, WA : Montlake Romance, c2018.
ISBN :
1503901637
Physical Description :
388 pages ; 21 cm
Subjects :