The Library will close at 4pm on Wednesday, 11/21 and will be closed Thursday, 11/22 and Friday, 11/23 for Thanksgiving.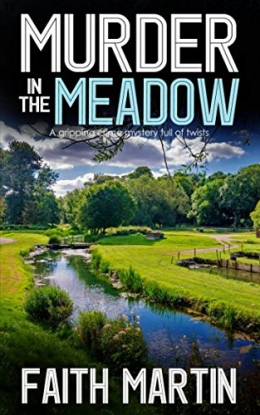 "When Wayne Sutton's body is found in a beautiful summer meadow, his head bashed in and a red paper heart left callously on his body, DI Hillary Greene is not surprised to learn that the handsome young artist had a reputation as a heartless Casanova. Moreover, she quickly learns that any number of the middle-aged, usually married and always wealthy women who regularly bought his canvases, might have reason for wanting him dead. But as she delves deeper into this chilling case of cold-blooded, premeditated murder, she begins to see that perhaps all is not what it seems." -- Goodreads.com
| Call Number | Location | Status | Due Date |
| --- | --- | --- | --- |
| F MARTIN | Adult Fiction | In | |
Details & Subjects
Edition Statement :
Revised edition.
ISBN :
1912106388
Physical Description :
229 pages ; 21 cm
Notes :
First published by Robert Hale in 2007 as "Beside a Narrow Stream"--Title page verso.
Subjects :