The Library will be closed on Monday, 1/21 in observance of Martin Luther King Jr. Day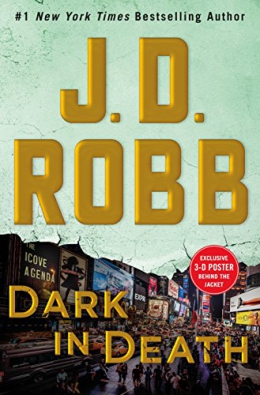 "It was a stab in the dark. On a chilly February night, during a screening of Psycho in midtown, someone sunk an ice pick into the back of Chanel Rylan's neck, then disappeared quietly into the crowds of drunks and tourists in Times Square. To Chanel's best friend, who had just slipped out of the theater for a moment to take a call, it felt as unreal as the ancient black-and-white movie up on the screen. But Chanel's blood ran red, and her death was anything but fictional. Then, as Eve Dallas puzzles over a homicide that seems carefully planned and yet oddly personal, she receives a tip from an unexpected source: an author of police thrillers who recognizes the crime--from the pages of her own book. Dallas doesn't think it's coincidence, since a recent strangulation of a sex worker resembles a scene from her writing as well. Cops look for patterns of behavior: similar weapons, similar MOs. But this killer seems to find inspiration in someone else's imagination, and if the theory...
more »
| Call Number | Location | Status | Due Date |
| --- | --- | --- | --- |
| F ROBB | Adult Fiction | In | |
| F ROBB | Adult Fiction | In | |
Details & Subjects
Edition Statement :
First edition.
ISBN :
1250161533
Physical Description :
372 pages ; 25 cm.
Subjects :