Streaming video is here! Over 30,000 movies, TV shows, & documentaries for your computer, phone, tablet, or TV. Get started »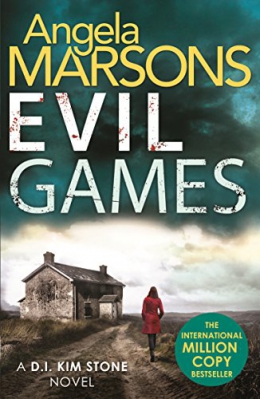 The greater the Evil, the more deadly the game... When a rapist is found mutilated in a brutal stabbing, Detective Kim Stone and her team are called in to bring a swift resolution. But as further disturbing events come to light, it soon becomes clear that there is someone even more sinister at work. With the investigation gathering momentum, whilst also trying to expose the secrets of a sick pedophile ring, Kim finds herself in the sights of a lethal individual undertaking their own twisted experiment. Pitted against a dangerous sociopath who seems to know her every weakness, for Detective Stone, each move she makes could be deadly. As the body count starts to mount, Kim will have to dig deeper than ever before to stop the killing. And this time - it's personal.
| Call Number | Location | Status | Due Date |
| --- | --- | --- | --- |
| F MARSONS | Adult Fiction | In | |
Details & Subjects
Series :
DI Kim Stone novel ; bk. 2
ISBN :
1785762141
Physical Description :
438 pages ; 20 cm.
Notes :
Originally published: Bookouture, 2015.
Subjects :