The Library will be closed on Monday, 1/21 in observance of Martin Luther King Jr. Day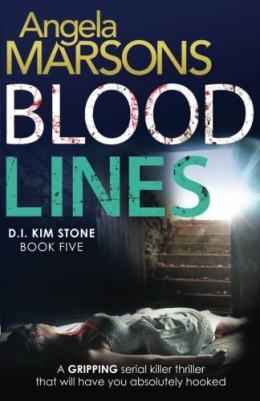 How do you catch a killer who leaves no trace? A victim killed with a single, precise stab to the heart appears at first to be a robbery gone wrong. But for Detective Kim Stone, something doesn't add up. When a drug addict is found murdered with an identical wound, Kim knows instinctively that she is dealing with the same killer. But with nothing to link the two victims, this could be her most difficult case yet. Desperate to catch the twisted individual, Kim's focus is shaken by the reappearance of Dr. Alex Thorne, the sociopath who Kim put behind bars. And this time, Alex is determined to hit where it hurts most, bringing Kim face-to-face with the woman responsible for the death of Kim's twin brother--her own mother. As the body count increases, Kim and her team unravel a web of dark secrets, bringing them closer to the killer. But one of their own could be in mortal danger. Only this time, Kim might not be strong enough to save them ...
| Call Number | Location | Status | Due Date |
| --- | --- | --- | --- |
| F MARSONS | Adult Fiction | In | |
Details & Subjects
ISBN :
1786810999
Physical Description :
386 pages ; 20 cm.
Subjects :