The library will be closed Monday, February 17th for Washington's birthday.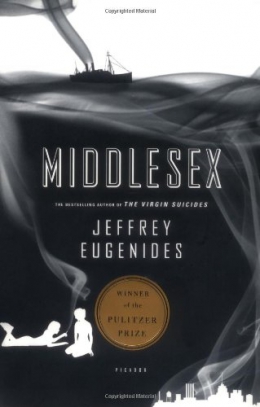 Calliope's friendship with a classmate and her sense of identity are compromised by the adolescent discovery that she is a hermaphrodite, a situation with roots in her grandparent's desperate struggle for survival in the 1920s. With Empire Falls Richard Russo cements his reputation as one of America's most compelling and compassionate storytellers. Miles Roby has been slinging burgers at the Empire Grill for 20 years, a job that cost him his college education and much of his self-respect. What keeps him there? It could be his bright, sensitive daughter Tick, who needs all his help surviving the local high school. Or maybe it's Janine, Miles' soon-to-be ex-wife, who's taken up with a noxiously vain health-club proprietor. Or perhaps it's the imperious Francine Whiting, who owns everything in town-and seems to believe that "everything" includes Miles himself. In Empire Falls Richard Russo delves deep into the blue-collar heart of America in a work that overflows with hilarity, heartache, and grace.
| Call Number | Location | Status | Due Date |
| --- | --- | --- | --- |
| F EUGENIDES | Adult Fiction | In | |
Details & Subjects
Edition Statement :
1st Picador ed.
Publication, Distribution, etc. :
New York : Picador/Farrar, Straus, Giroux, 2003, c2002.
ISBN :
0312427735
Physical Description :
viii, 529 p. ; 21 cm.
Subjects :