The Library will be closed Monday, May 28th in observance of Memorial Day.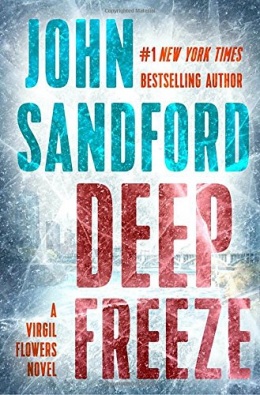 "Class reunions: a time for memories--good, bad, and, as Virgil Flowers is about to find out, deadly. Virgil knows the town of Trippton, Minnesota, a little too well. A few years back, he investigated the corrupt - and as it turned out, homicidal - local school board, and now the town's back in view with more alarming news: A woman's been found dead, frozen in a block of ice. There's a possibility that it might be connected to a high school class of twenty years ago that has a mid-winter reunion coming up, and so, wrapping his coat a little tighter, Virgil begins to dig into twenty years' worth of traumas, feuds, and bad blood. In the process, one thing becomes increasingly clear to him. It's true what they say: high school is murder." -- Provided by publisher
| Call Number | Location | Status | Due Date |
| --- | --- | --- | --- |
| F SANDFORD | Adult Fiction | Out | 6/14/18 |
| F SANDFORD | Adult Fiction | In | |
| F SANDFORD | Adult Fiction | In | |
Details & Subjects
ISBN :
0399176063
Physical Description :
391 pages ; 24 cm.
Subjects :