The Library will be closed Sunday, April 21st for Easter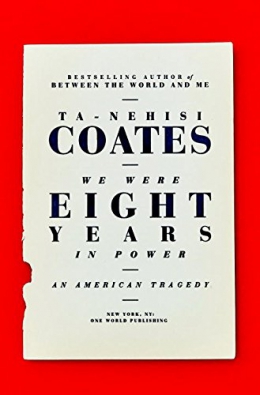 We Were Eight Years In Power : An American Tragedy
Book
place hold

(

0

)
"We were eight years in power" was the lament of Reconstruction-era black politicians as the American experiment in multiracial democracy ended with the return of white supremacist rule in the South. In this sweeping collection of new and selected essays, Ta-Nehisi Coates explores the tragic echoes of that history in our own time: the unprecedented election of a black president followed by a vicious backlash that fueled the election of the man Coates argues is America's "first white president." But the story of these present-day eight years is not just about presidential politics. This book also examines the new voices, ideas, and movements for justice that emerged over this period -- and the effects of the persistent, haunting shadow of our nation's old and unreconciled history. Coates powerfully examines the events of the Obama era from his intimate and revealing perspective -- the point of view of a young writer who begins the journey in an unemployment office in Harlem and ends it...
more »
| Call Number | Location | Status | Due Date |
| --- | --- | --- | --- |
| 973.932 COA | Adult Nonfiction | In | |
Details & Subjects
Edition Statement :
First edition.
Content :
"This is how we lost to the white man" -- American girl -- Why do so few blacks study the Civil War? -- The legacy of Malcolm X -- Fear of a black president -- The case for reparations -- The black family in the age of mass incarceration -- My president was black.
ISBN :
9780399590566
Physical Description :
xvii, 367 pages : illustration ; 25 cm
Subjects :
Genres :