Streaming video is here! Over 30,000 movies, TV shows, & documentaries for your computer, phone, tablet, or TV. Get started »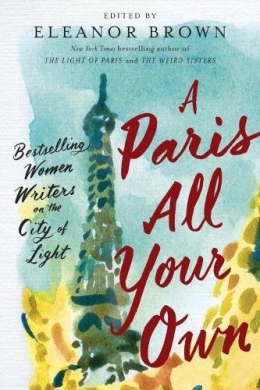 A Paris All Your Own : Bestselling Women Writers On The City Of Light
Book
place hold

(

0

)
A collection of all-new Paris-themed essays written by authors of women's fiction, including Paula McLain, Therese Anne Fowler, Maggie Shipstead, and Lauren Willig, and edited by Eleanor Brown. "My time in Paris," says Paula McLain, "was like no one else's ever." For each of the eighteen authors in this warm, inspiring, and charming collection of personal essays, nothing could be more true. While all of the women writers featured here have written books connected to Paris, their personal stories of the city are wildly different. Meg Waite Clayton and M.J. Rose share the romantic secrets that have made Paris the destination for lovers for hundreds of years. Susan Vreeland and J. Courtney Sullivan peek behind the stereotype of snobbish Parisians to show us the genuine kindness of real people. From book club favorites Paula McLain, Therese Anne Fowler, and anthology editor Eleanor Brown to mystery writer Cara Black, historical author Lauren Willig, and memoirist Julie Powell, these...
more »
| Call Number | Location | Status | Due Date |
| --- | --- | --- | --- |
| 944 PAR | Adult Nonfiction | Out | 3/8/19 |
Details & Subjects
Additional Authors :
Content :
Thirteen Ways of Looking at a French Woman -- Too Much Paris -- Paris is Your Mistress -- A Myth, a Museum, and a Man -- French for "Intrepid" -- Paris, Lost and Found -- Failing At Paris -- The Passion of Routine -- Investigating Paris -- My Paris Dreams -- We'll Never Have Paris -- Reading Paris -- Finding Paris's Hidden Past -- Secret Eatings -- Until We Meet Again -- A Good Idea? -- Paris Alone -- Thirty-Four Things You Should Know About Paris -- What is it about Paris?
ISBN :
0399574476
Physical Description :
xvi, 264 pages ; 21 cm
Subjects :