Streaming video is here! Over 30,000 movies, TV shows, & documentaries for your computer, phone, tablet, or TV. Get started »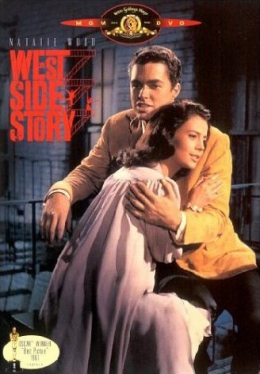 This musical sets the tragedy of Romeo and Juliet against a backdrop of the rivalry of two street gangs, the Sharks and the Jets, in New York of the 1950s. A young woman who is sister to the Sharks leader has her first taste of love with the former head of the Jets.
Details & Subjects
Additional Authors :
Target Audience/Rating :
Publication, Distribution, etc. :
Santa Monica, Calif : MGM Home Entertainment, c2003.
ISBN :
0792858522
Physical Description :
1 videodisc (152 min.) : sd., col. ; 4 3/4 in.
Notes :
Originally produced as a motion picture in 1961.
Based on the stage play produced by Robert E. Griffith and Harold S. Prince and the book by Arthur Laurents; play conceived, directed and choreographed by Jerome Robbins.
Subjects :
Genres :