The Library will be closed on Monday, 1/21 in observance of Martin Luther King Jr. Day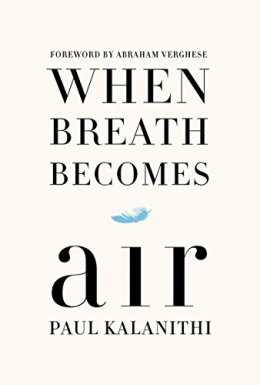 At the age of 36, on the verge of a completing a decade's worth of training as a neurosurgeon, Paul Kalanithi's health began to falter. He started losing weight and was wracked by waves of excruciating back pain. A CT scan confirmed what Paul, deep down, had suspected: he had stage four lung cancer, widely disseminated. One day, he was a doctor making a living treating the dying, and the next, he was a patient struggling to live. Just like that, the future he and his wife had imagined, the culmination of decades of striving, evaporated. Breath Becomes Air approaches the questions raised by facing mortality from the dual perspective of the neurosurgeon who spent a decade meeting patients in the twilight between life and death, and the terminally ill patient who suddenly found himself living in that liminality. At the base of Paul's inquiry are essential questions such as: What makes life worth living in the face of death? What happens when the future, instead of being a ladder toward...
more »
| Call Number | Location | Status | Due Date |
| --- | --- | --- | --- |
| LP 616.9942 KAL | Large Print Nonfiction | In | |
Details & Subjects
Edition Statement :
Large print edition.
Content :
Foreword / by Abraham Verghese -- Prologue -- In perfect health I begin -- Cease not till death -- Epilogue / by Lucy Kalanithi.
ISBN :
1410487857
Physical Description :
241 pages (large print) ; 23 cm.
Subjects :