The Library will be closed Monday, May 28th in observance of Memorial Day.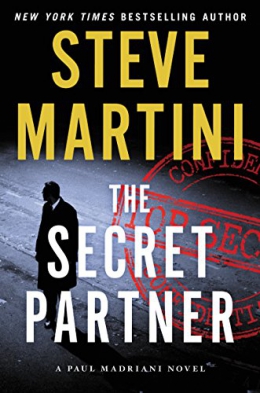 Defending a medical researcher accused of murdering a colleague raises one of the most difficult ethical questions attorney Paul Madriani has ever faced: how far should science go to find a cure for our most life-threatening diseases?
When medical researcher Michael Givens is charged with the murder of a colleague he turns to Paul Madriani and Harry Hinds to defend him. The murder victim, a noted chemist and genetic specialist, was on the cusp of one of the great medical discoveries of history, a cure for cancer-a genetic silver bullet. Prosecutors are convinced that Givens coldly planned and carried out the murder, and that the motive was professional jealousy. Madriani doesn't buy it.
A longtime criminal defense attorney with a keen eye for assessing clients, he is convinced that Givens would not commit murder, and certainly not with the crude explosive device that was used. But someone else did. Digging into the victim's work and his personal life, Madriani discovers a web...
more »
Details & Subjects
Publication, Distribution, etc. :
William Morrow 05/23/2017
ISBN :
0062413201
Notes :
Release date December 4, 2018