The library building is currently closed due to Covid-19. Visit our homepage for more information.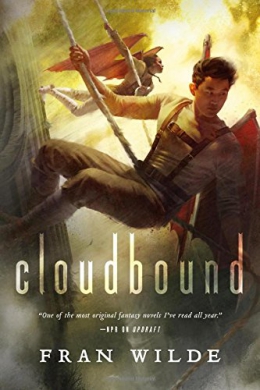 "When Kirit Densira left her home tower for the skies, she gave up many things: her beloved family, her known way of life, her dreams of flying as a trader for her tower, her dreams. Kirit set her City upside down, and fomented a massive rebellion at the Spire, to the good of the towers--but months later, everything has fallen to pieces. With the Towers in disarray, without a governing body or any defense against the dangers lurking in the clouds, daily life is full of terror and strife. Nat, Kirit's wing-brother, sets out to be a hero in his own way--sitting on the new Council to cast votes protecting Tower-born, and exploring lower tiers to find more materials to repair the struggling City." -- Provided by publisher
| Call Number | Location | Status | Due Date |
| --- | --- | --- | --- |
| F WILDE | Adult Fiction | In | |
Details & Subjects
Edition Statement :
First edition.
Series :
Bone universe ; bk. 2
ISBN :
9780765377852
Physical Description :
396 pages ; 22 cm
Notes :
Sequel to : Updraft.
"A Tom Doherty Associates Book."
Subjects :
Genres :