The library building is currently closed due to Covid-19. Visit our homepage for more information.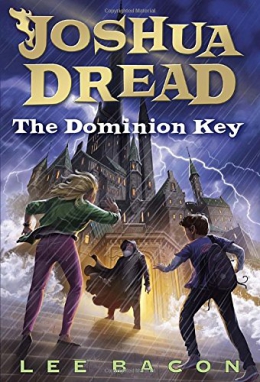 When the summer comes to an end, Joshua -- along with his friends Sophie, Milton, and Miranda -- is about to begin seventh grade. A trip to the mall turns into an attack by nFinity and a couple of Phineas Vex's goons and it becomes clear that they're no longer safe in Sheepsdale. To ensure their safety, Joshua and his friends must enroll in Alabaster Academy, a school for Gyfted kids. Located on an isolated island where there are only two types of weather (rainy and very rainy), Alabaster is filled with every kind of superpowered student you can imagine -- not to mention a whole new species of bully.
| Call Number | Location | Status | Due Date |
| --- | --- | --- | --- |
| J F BACON | Juvenile Fiction | In | |
Details & Subjects
Target Audience/Rating :
Edition Statement :
First Yearling edition.
Series :
Joshua Dread ; 3
ISBN :
0385371268
Physical Description :
249 pages ; 20cm
Subjects :
Genres :