Streaming video is here! Over 30,000 movies, TV shows, & documentaries for your computer, phone, tablet, or TV. Get started »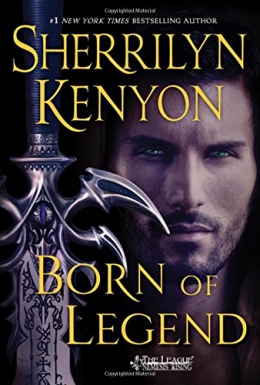 "'It's official Take a Psycho to Work Day. Why else would I be here?' Hunted. Hated. Betrayed. Dagger Ixur is on the run for his life. As one of the most recognizable members of his royal house, he has a bounty on his head that guarantees him no quarter from any friend or even family. But surrender isn't in him. He will fight to the bitter end. A resolve that is sorely tested when he narrowly escapes a trap that leaves him severely wounded. With what he believes is his dying breath, he saves a boy born to an extinct race from a group out to enslave the kid for his legendary abilities. Ushara Altaan has spent her entire life hating those born to nobility. After all, it was a royal house that drove her entire species into virtual extinction. As a rare Andarion Fyreblood, she is sworn to end the existence of any royal she finds. But when Dagger saves her son's life, she is torn between her people and a debt that can never be repaid. Yet worse than Dagger's family that's still out to end...
more »
| Call Number | Location | Status | Due Date |
| --- | --- | --- | --- |
| F KENYON | Adult Fiction | In | |
Details & Subjects
Edition Statement :
First edition.
Series :
The league ; bk. 9
ISBN :
1250082749
Physical Description :
726 pages ; 25 cm.
Subjects :
Genres :