The library building is currently closed due to Covid-19. Visit our homepage for more information.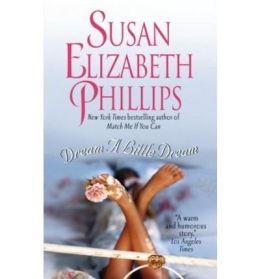 "Rachel Stone's bad luck has taken a turn for the worse. With an empty wallet, a car's that's spilling smoke, and a five-year-old son to support, she's come home to a town that hates her. But this determined young widow with a scandalous past has learned how to be a fighter. And she'll do anything to keep her child safe—even take on. Gabe Bonner wants to be left alone, especially by the beautiful outcast who's invaded his property. She has a ton of attitude, a talent for trouble, and a child who brings back bad memories. Yet Rachel's feisty spirit might just be heaven-sent to save a tough, stubborn man. Welcome to Salvation, North Carolina—where a man who's forgotten what tenderness means meets a woman with nothing to lose. here two endearing lovers will set off on a funny, touching journey of the heart. . .to a place where dreams just might come true." -- Goodreads.com
| Call Number | Location | Status | Due Date |
| --- | --- | --- | --- |
| LP F PHILLIPS | Large Print Fiction | In | |
Details & Subjects
Series :
Chicago Stars ; bk. 4
Publication, Distribution, etc. :
Thorndike, Me. : G.K. Hall, 1998.
ISBN :
0783801831
Physical Description :
528 p. ; 25 cm.
Subjects :