Streaming video is here! Over 30,000 movies, TV shows, & documentaries for your computer, phone, tablet, or TV. Get started »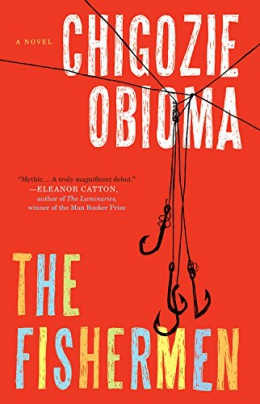 "Told from the point of view of nine-year-old Benjamin, the youngest of four brothers, The Fishermen is the Cain and Abel-esque story of an unforgettable childhood in 1990s Nigeria, in the small town of Akure. When their strict father has to travel to a distant city for work, the brothers take advantage of his extended absence to skip school and go fishing. At the ominous, forbidden nearby river, they meet a dangerous local madman who persuades the oldest of the boys that he is destined to be killed by one of his siblings. What happens next is an almost mythic event whose impact--both tragic and redemptive--will transcend the lives and imaginations of the book's characters and its readers."--Dust jacket.
| Call Number | Location | Status | Due Date |
| --- | --- | --- | --- |
| F OBIOMA | Adult Fiction | In | |
Details & Subjects
Edition Statement :
First North American edition.
ISBN :
0316338370
Physical Description :
297 pages : illustrations, map ; 25 cm
Subjects :
Genres :