Streaming video is here! Over 30,000 movies, TV shows, & documentaries for your computer, phone, tablet, or TV. Get started »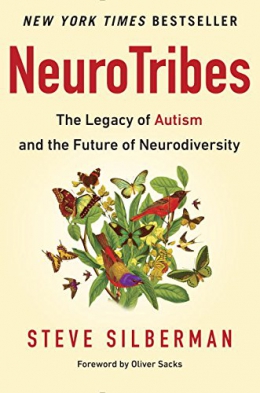 Neurotribes : The Legacy Of Autism And The Future Of Neurodiversity
Book
place hold

(

0

)
"A groundbreaking book that upends conventional thinking about autism and suggests a broader model for acceptance, understanding, and full participation in society for people who think differently. What is autism: a devastating developmental disorder, a lifelong disability, or a naturally occurring form of cognitive difference akin to certain forms of genius? In truth, it is all of these things and more--and the future of our society depends on our understanding it. WIRED reporter Steve Silberman unearths the secret history of autism, long suppressed by the same clinicians who became famous for discovering it, and finds surprising answers to the crucial question of why the number of diagnoses has soared in recent years. Going back to the earliest days of autism research and chronicling the brave and lonely journey of autistic people and their families through the decades, Silberman provides long-sought solutions to the autism puzzle, while mapping out a path for our society toward a...
more »
| Call Number | Location | Status | Due Date |
| --- | --- | --- | --- |
| 616.8588 SIL | Adult Nonfiction | In | |
Details & Subjects
Content :
Introduction: beyond the geek syndrome -- The wizard of Clapham common -- The boy who loves green straws -- What Sister Viktorine knew -- Fascinating peculiarities -- The invention of toxic parenting -- Princes of the air -- Fighting the monster -- Nature's smudged lines -- The Rain Man effect -- Pandora's box -- In autistic space -- Building the Enterprise: designs for a neurodiverse world -- Epilogue: the mayor of Kensington.
ISBN :
158333467X
Physical Description :
534 pages ; 24 cm
Notes :
Includes bibliographical references (pages 481-515) and index.
Subjects :