Streaming video is here! Over 30,000 movies, TV shows, & documentaries for your computer, phone, tablet, or TV. Get started »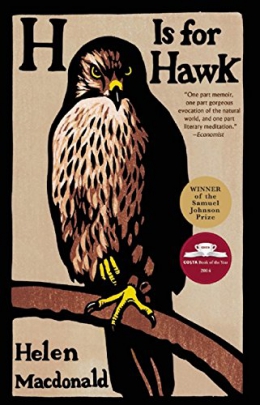 "As a child Helen Macdonald was determined to become a falconer. She learned the arcane terminology and read all the classic books, including T.H. White's tortured masterpiece, The Goshawk, which describes White's struggle to train a hawk as a spiritual contest. When her father dies and she is knocked sideways by grief, she becomes obsessed with the idea of training her own goshawk. She buys Mabel ... on a Scottish quayside and takes her home to Cambridge. Then she fills the freezer with hawk food and unplugs the phone, ready to embark on the long, strange business of trying to train this wildest of animals"--Dust jacket of a previous printing.
Details & Subjects
Content :
Lost -- Small worlds -- Mr White -- Holding tight -- The box of stars -- Invisibility -- The Rembrandt interior -- The rite of passage -- Darkness -- Leaving home -- Outlaws -- Alice, falling -- The line -- For whom the bell -- Rain -- Heat -- Flying free -- Extinction -- Hiding -- Fear -- Apple day -- Memorial -- Drugs -- Magical places -- The flight of time -- The new world -- Winter histories -- Enter spring -- The moving earth.
ISBN :
9780802123411
Physical Description :
300 pages ; 22 cm
Notes :
View discussion questions: http://catalog.johnstonlibrary.com/pac/docs/HIsforHawk.pdf
Subjects :